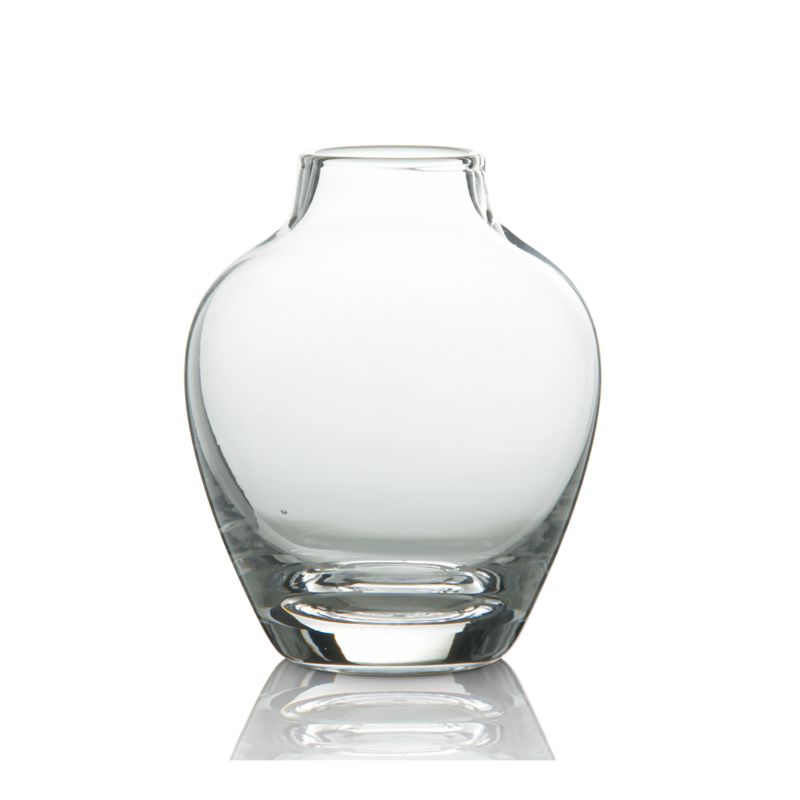 They are perfect for mini floral arrangements for a small space or dining table. I find them most useful when downsizing a declining larger arrangement, like this one from 11 days ago.
Once a few of the flowers started to fade, I quickly disassembled my large arrangement and moved it to the dining table in these cute little bud vases that I got for Christmas. I recently saw some just like them at Cost Plus World Market and I have seen them online at Crate&Barrel.com.
These are especially nice because they have a lot of weight to them so they can hold substantial size stems and as you can see I loaded them up with filler too.